We recognize that all our patients are unique and deserve to receive dental care that reflects their individual needs. Our experienced and talented dental team is committed to working with you and your family to create a comfortable, stress-free, and rewarding dental experience every time you visit our practice.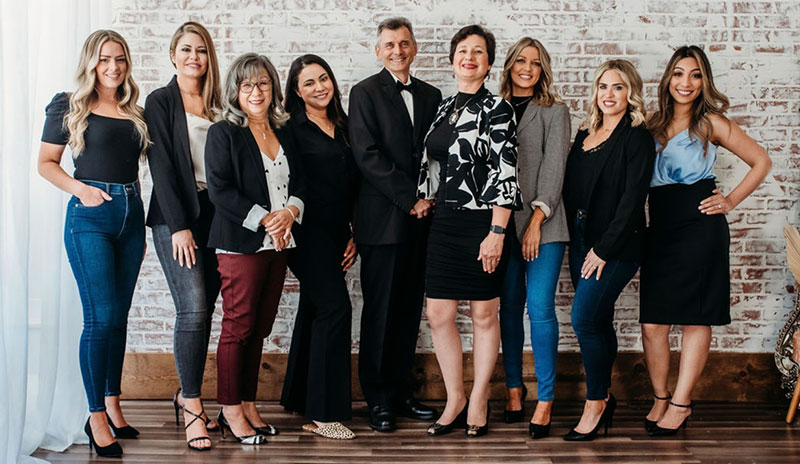 ---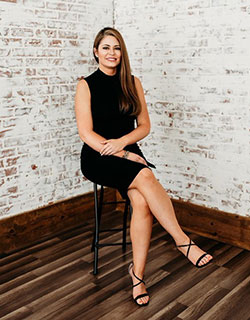 Erin
Scheduling Coordinator
I began my career as an RDA in 1999 and have been Dr. Ionescu's scheduling coordinator since 2010. My experience and knowledge of all aspects of a dental practice allow me to help people both with their treatment and with the best schedule arrangements possible. In my many years of dentistry, I've learned that working in a dental office requires patience, passion, stamina, and endurance. I like working with Dr. Ionescu and all my staff because we project a positive, happy vibe through smiles and attitude. We work fluidly as a team and do our best to keep communication clear.
I have lived in the Elk Grove community for more than 20 years. I have two wonderful children: my son Skyler and daughter Deja are both in high school and are thriving. I enjoy spending time in Colorado visiting family every chance I get!
---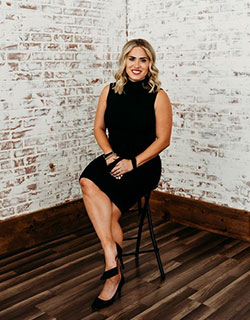 Alyssa
Hygiene Coordinator
As our hygiene coordinator, I ensure that patients receive exceptional service while learning about their specific dental needs and goals. I support the patients throughout their visit, to ensure they have a smooth transition from the front office to the back, and make sure our hygienists have a full schedule. One of the biggest benefits of my job is helping someone feel better about themselves. It is also amazing to help educate people who don't know how much their oral health can affect their overall health. I love the positive energy you feel here at our office, and you can tell right away that we work as a TEAM!
I was born and raised in Elk Grove. My husband and I have two children and three dogs. We enjoy traveling together—our favorite family spot is Lake Tahoe! I love working out and watching sports with my husband. We also do a lot of DIY projects around our house!
---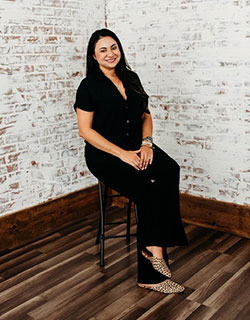 Leticia
Registered Dental Assistant — Expanded Functions II
I have more than 20 years of clinical experience in the dental field. My desire to grow and expand in my profession led me to continue my education as an EFII. I enjoy building relationships with patients and providing them with an amazing experience. My goal is to help patients feel at ease, comfortable, and like family at every dental visit. In all of my years in the dental field, I have never worked with people who are so exceptional at providing such a high quality of dental care. As a team, we all push each other to constantly grow, personally and professionally.
When I'm not saving the world one tooth at a time, I enjoy spending time with my wonderful husband Eric and our two beautiful daughters, Olivia and Alana. We love spending our days traveling, shopping, and making memories with friends and family.
---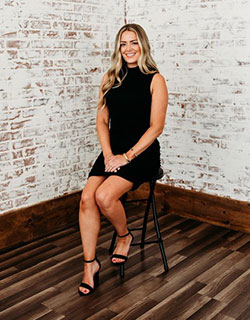 Sarah
Registered Dental Assistant — Expanded Functions II
I attended Diablo Valley College for dental assisting and became a registered dental assistant in 2006. I received additional training and obtained my registered dental assistant extended functions II license in 2013. I enjoy interacting and establishing positive relationships with our patients on a daily basis. Dentistry by Design is a progressive, team-oriented practice with a high standard of excellence. I enjoy working with like-minded dental professionals who do what they love and love what they do. I'm proud to say I'm a part of our team!
I was born and raised in a small town on the Delta. I'm the busy mom of two and, in my rare spare time, love outdoor activities and reading my book of the month.
---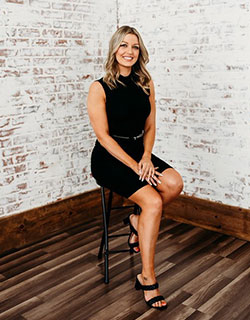 Danielle
Registered Dental Assistant
I attended High Tech Institute for dental assisting and graduated in 2004. I joined Dentistry by Design in 2017 and truly believe that we all have the same goal: to provide the best care to our patients. I perform a variety of patient care, office duties, and laboratory duties, and work chairside with Dr. Ionescu to provide a comfortable patient experience. I am passionate about helping others! In addition to my work in the office, I also enjoy traveling to volunteer with CDA Cares dental clinic, a nonprofit organization that provides free dental care to those in need.
I have three amazing children who keep me busy with dance performances, softball games, and baseball games. I also enjoy the outdoors, working out, and spending as much time with my family as possible.
---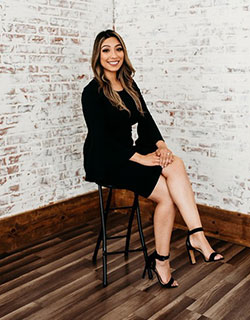 Navleen
Dental Hygienist
I have been a hygienist since 2009, and recieved by bachelor's degree in dental hygiene after attending Eastern Washington University. It is gratifying to provide exceptional care through specified therapy to each patient based on their individual periodontal, gingival, and dental needs. I have long lasting relationships and friendships over the years with so many of our patients and I wouldn't want it any other way! Our team works together to provide the best possible experience for our patients. We are constantly striving to learn and grow, all while maintaining friendships and sharing a positive and fun work environment. Most of all, we love to laugh!
I was born and raised in Canada - which I like to visit often - Eh! My husband however is from the Sacramento area and prefers the warmer weather. We have two young daughters, Savani and Saiya. We enjoy traveling, love checking out new restaurants, and we continue to enjoy making memories with our oversized family and friends!
---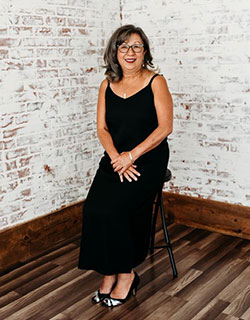 Ellen
Dental Hygienist
I joined Dentistry by Design in 2019, but my career in dentistry goes all the way back to 1976! As a dental hygienist, I love building lasting relationships with my patients, understanding their needs, desires, and concerns. I try to help all my patients understand the importance of prevention and teach them techniques to guide them to saving their smile for a lifetime. I am passionate about offering my patients the opportunity to have a healthy, functional, and beautiful smile. Every aspect of my job is so fulfilling. I can honestly say that I enjoy it more now than when I first started practicing!
When I get home from work, my German shepherd, chinchilla, and tabby cat eagerly greet me. I enjoy sewing spending time with my two granddaughters, and traveling. I'm also learning how to golf!
---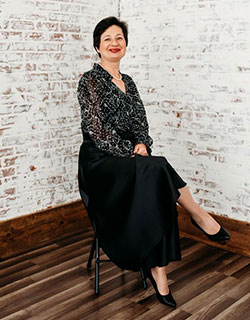 Christina
Office Manager
Most of the time, I am behind the scenes, so most of our patients will never see me but I want them to rest assured that I am always working towards their greatest experience. I oversee our staff members, providing training, tools, and resources for our team to be highly effective. I also ensure the smooth functioning of the office and make sure our systems are as efficient as possible. I love numbers, I love being organized and I love people! Most of all, I love Dr. Ionescu and our team! They are the most amazing cohesive, talented and caring group I could have ever dreamed working with. I love to think I help them to become the team they are. Constantly working towards this goal is my favorite part of my job.
My believe is that "You reap what you sow." Like a good nourished soil, quality seeds, water, and care will give you a quality crop, a good character, highly trained, caring, and well-rewarded person will make an outstanding dental professional. This is what I worked towards during my tenure with Dentistry by Design and I am confident we succeeded.
I enjoy hiking, ballroom dancing, cruising, Traveling, reading and spending time with my beautiful granddaughter.